Broucher Distribution
AGB MEETING 2019
BSC WORKSHOP
AWARNESS PROGRAMME
Fishery Improvement Program (FIP)
CMPA has taken up the FIP very actively from the Middle of 2017 after several meetings with Crab Council Representatives.


CMPA representative Mr. Kishore Kumar (Former President CMPA) has attended both The FIP Managers meeting held at Bangkok during 2016 and 2017. CMPA coordinator Dr. G. Sanjeeviraj has also attended the meeting during 29th-30th September, 2017.


CMPA is taking the lead in involving other organizations such as MPEDA (Marine Products Export Development Authority), CMFRI (Central Marine Fisheries Research Institute), WWF (World Wide Fund for Nature), MSC (Marine Stewardship Council),Tamilnadu State Fisheries Department and Tamilnadu Fisheries University for achieving the goal.


The Fishery Improvement Program (FIP) is a funded program by National Fisheries Institute (NFI) of Crab Council, USA has been initiated almost in all crab exporting nations from 2013. The Indonesia has taken up the study from the year 2013, followed by Vietnam, Philippines, Thailand, Sri Lanka and India. In India FIP became active from the middle of the year 2017 jointly with CMPA.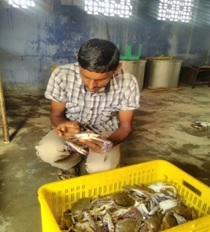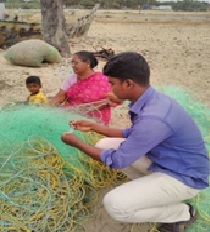 The FIP activity has been initiated from the middle of 2017: